XIAOMI Youpin Deerma DEM-VC20 Home Vertical Hand-held Wireless Vacuum Cleaner
sku:642000001A
Min. Order:1 pieces
Wholesale Price:
| | |
| --- | --- |
| 1 + units | 58.71 |
| 2 + units | 57.31 |
| 5 + units | 55.45 |
| 10 + units | 54.51 |
| 20 + units | 53.57 |
Total:
$ 58.71
Save $ 0.00
Retail Packaging
Paper Box
User Manual (Language)
Chinese
With Retail Packaging
Yes
XIAOMI Youpin Deerma DEM-VC20 Home Vertical Hand-held Wireless Vacuum Cleaner
Deerma VC20 Hand-held Wireless Vacuum Cleaner is designed for cleaning your house more efficiently. Wireless design makes it much more practical. It is helpful for cleaning all areas conveniently. If you're looking for a useful home cleaning tool that can be a wonderful help for cleaning your home, this Deerma VC20 Hand-held Wireless Vacuum Cleaner is a good choice for you!
You can clean everywhere without tangling

It has builtin rechargeable lithiumion battery with strong endurance and long service life

For efficient and thorough cleaning in different occasions, easy to meet different needs

You can replace the brush head as needed

It provides more efficient cleaning effect

Can meet the needs of large area cleaning, convenient for daily use

Suitable for cleaning floor, sofa, ceiling, car and so on

Notes:

Please do not use the machine outside or in wet places. Do not grasp the machine with wet hands.

When using, keep hair, clothes, fingers and all body parts away from the suction and movable parts to avoid being sucked or tangled.

It is not allowed to be used as a toy. When using the machine, please pay special attention to the safety if there are children on the side.

Please turn off the machine power when connecting or changing accessories.

Do not put any large objects into the vacuum suction mouth, do not make the suction mouth blocked.
Specification:
Model: VC20

Rated voltage: 14.4V

Rated power: 100W

Battery capacity: 2200mAh

Dust tank capacity: 0.6L

Time of endurance: 30 minutes (standard mode), 18 minutes (strong suction mode)

Noise: 75dB and less

Suction: 5.5 kPa and more (strong suction mode)

Material: ABS, PC

Accessories Types: Other Accessories

Material : ABS

Feature: Lightweight

Power (W): 100W

Dimensions and Weight

Weight: 1.8000 kg

Size (L x W x H): 115.00 x 23.50 x 17.50 cm / 45.28 x 9.25 x 6.89 inches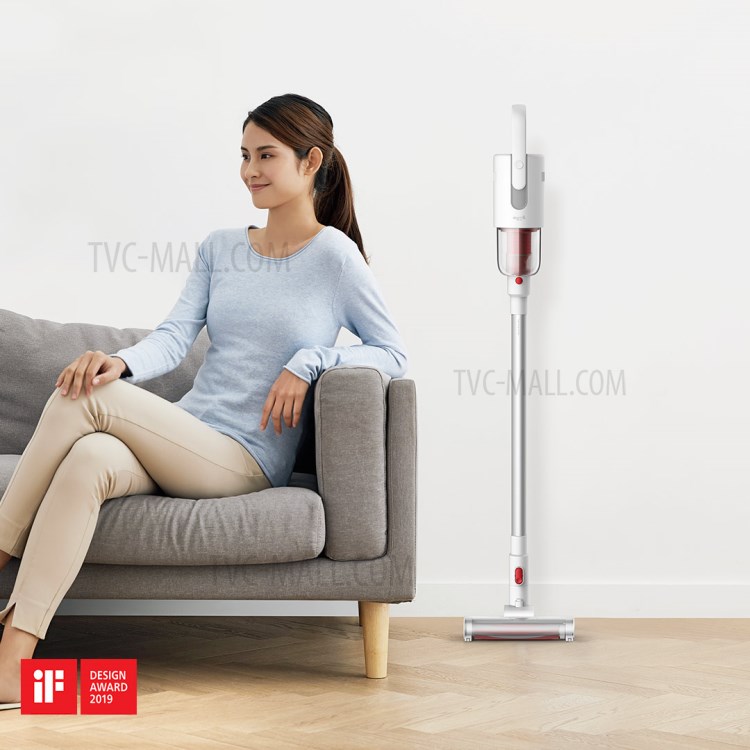 Contact Sales Manager
Email: mandy@tvc-mall.com
Skype: tvc-mandy